Cover and inside illustrations for The Economist special report about the next recession.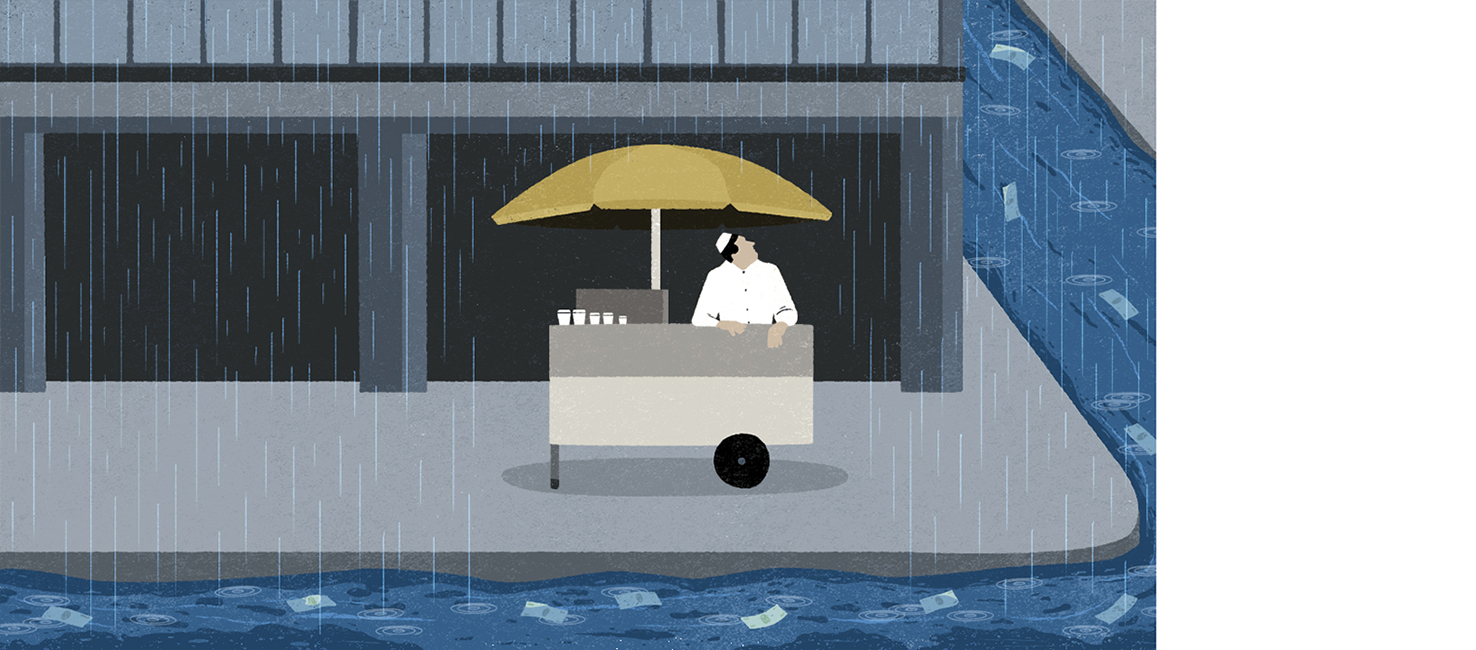 Lehman ten years on: more has changed than meets the eye
Ten years has passed since the Financial Crisis, but things may not have changed underneath. During this time, Masood, the proprietor of a coffee cart that sits outside 745 Seventh Avenue, has been a privileged witness.